What is the Private Phonebook?
For most of the people, the value of the phonebook is much higher than that of the mobile phone. Once the phonebook is lost, one's social circle will be difficult to maintain;If malwares had access to the phonebook, it would bring endless spam messages and crank calls to the user; Even though there are a lot of service provider provide cloud storage service for phonebook, who can guarantee that there will not be any leakage?
An efficient way to manage business card/phonebook can enhance your interpersonal relationship management ability greatly and push forward your work and life.
Private phonebook is a personal communication management software with CA core technology, mainly helping you to accomplish all functions that are based on security factors, such as the business card/phonebook management, the encrypted local/cloud storage of phonebook, prevention of malwares' access to the phonebook, encryption of the telephone communication and so on.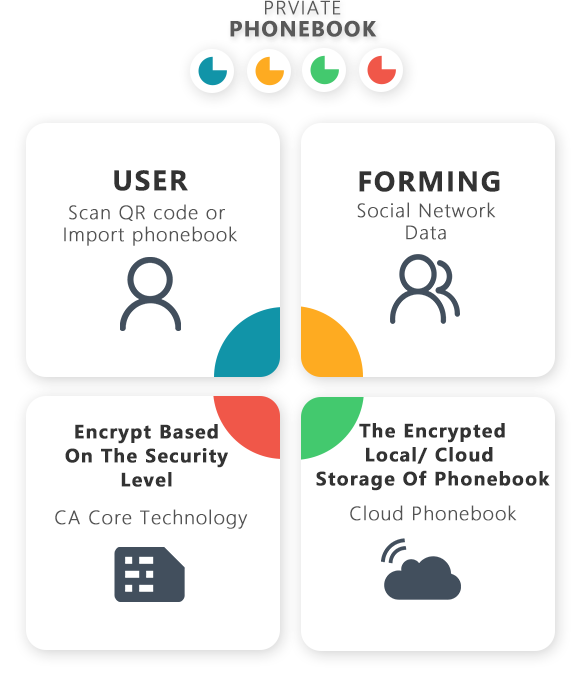 Functions
- Cloud storage to prevent the loss of phonebook.
-The encrypted cloud storage of phonebook.
- Local prevention of unauthorized APPs' access to phonebook.
- Group management of the phonebook.
- Identify the business card automatically and save to the phonebook.
Features
- Simplify the management of phonebook.
- Phonebook encryption.
- Cloud storage.