Skytone is a new generation of "3Gmate" telecom munication service provided by Directel. Through the two core tech nologies of air-issuing and APP writing, users will not need to buy extra SIM cards. A single OTA-SIM card can load with multiple phone numbers, enjoying the favorable local call charging and traffic rate. With it, users can really travel around and connect to the world.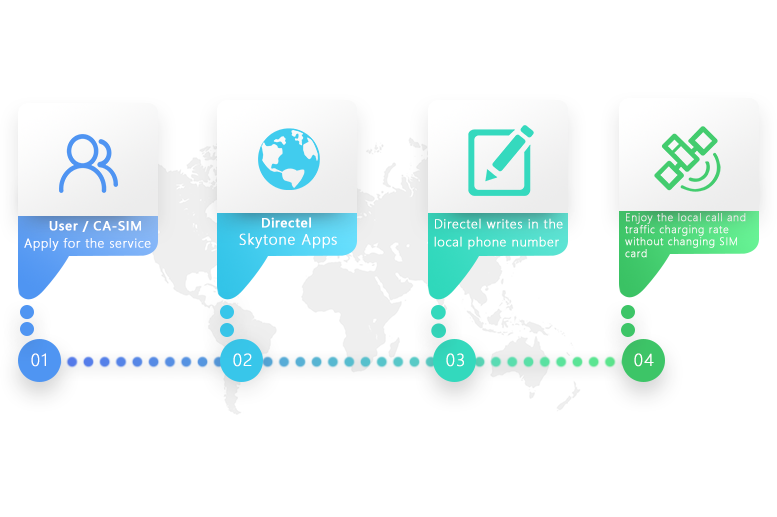 What's more, with the value-added service platform, users can receive free traffic, credits, coupons and so on. The authentication and encryption functions of OTA-SIM card can provide to the outbound traveling users better value-added services like Mzone network, O2O business in their destinations, ticket booking service and so on.
With the APP application and the OTA-SIM authenticated identity, users can have access to the local telecom munication service, saving the tedious account opening procedure and making communication more convenient. The multiple number function of the APP includes account opening, card re-issuing and number switching. And through the APP, users can check their account, pay for the phone bill or charge their account.
!Self-help Procedure:Download the APP - Select a Telecommunication Service Provider - Select a Mobile Phone Plan - Select a Phone Number - Opening Up an Account - Activate the Phone Number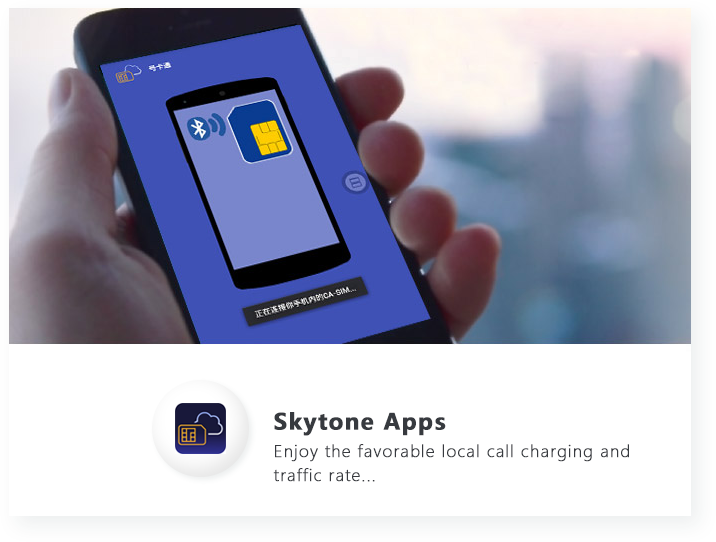 Functions
Multiple Numbers: A single OTA-SIM card can be written in 1+15 different IMSI data.
FollowMe: The oversea numbers can link to the domestic number frequently used by the user, no matter where the user is, he/she can answer the incoming call of all numbers at anytime. When the user is traveling abroad, his/her friends and families can just call his/her domestic number, saving the telephone charge for the calling party, too.
ICFS: Users can forward any number to the CHKT forwarding platform, answering any phone call at anytime during their trip oversea.
Callback: If the user in other country wants to call back to his/her country, he/she doesn't need to use IDD service. With the APP, official Wechat accounts, USSD and SMS, the user can initiate a Callback to home, just as convenient as calling back to a local number at home.
Online Customer Service: A real-time customer service combining Little A online customer service with the enormous call centre system, which can provide self-help robots and multi-lingual manual service.
Features
- Users do not need to queue up in the business hall. Phone number goes with the user.
- Save the cost of cards and service network stations for the telecommunication service provider.
- Multiple numbers, consolidated bills, roaming around the world, sharing the minutes and traffic.
- Encrypted by OTA to ensure the security, IMSI and Ki are written in immediately.
- A unified charge and settlement platform.
- Support Wi-Fi auto-authentication and traffic exchange.
- Through the value-added service platform, users can receive free traffic, credits, and coupons and so on.